Volunteer Opportunities
We are currently working on a Habitat for Humanity building at 406 Emerson St. Contact Carol King at mailto: cking@firstuunewsletter.org.
Every month on the Second Tuesday, we serve lunch at the Main Street soup kitchen. Volunteers needed. Check in the Church office.
And don't forget the annual Pride Day Celebration! We always have a group in the parade, so bring your posters and signs!
Committees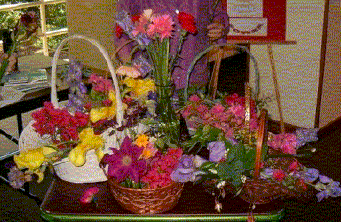 First UU is a cooperative endeavor, and we need you to help us be successful! Join one of our committees, including the Sunday Programs, Aesthetics, and Membership, and find yourself among friends!
Small Groups
There are a number of different small groups available to make you feel welcome. Contact our Small Group Coordinator, Sandra Small at mailto: ssmall@firstuunewsletter.org.
Copyright 2006, First Unitarian Universalist Church
Our Town, USA