Contact Us
First UU Church of Your Town
160 Main St
Your Town, USA 12345
666-123-5555 office@firstuunewsletter.org
Church Office Hours M-F 3-6 p.m.
Our Staff/Leadership
Our leadership is happy to receive your questions.
John Smith, Board President: mailto:jsmith@firstuunewsletter.org
Mary Dunlap, Administrator: mailto:mdunlap@firstuunewsletter.org
Driving Directions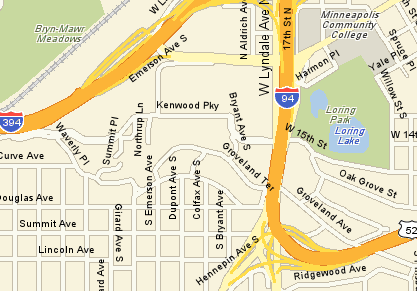 We are conveniently located right near downtown. From the intersection of First and Main, go north one block to our building on the right hand side. Parking around back.
Bus Directions
Take Line #4 to the First St. busstop. When you get off the bus, turn right and walk 1/2 block to our building
Online Directions
http://www.mapquest.com/maps/map.adp?formtype=address&addtohistory=&address=&city=Minneapolis&state=MN&zipcode=55403%2d1124&country=US&geodiff=1
Copyright 2006, First Unitarian Universalist Church
Our Town, USA