Upcoming Events
Our News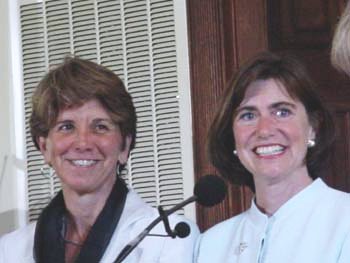 The Service Auction last night was a tremendous success! Thank you to all the volunteers who made it possible, and to the donors of items, and to the bidders and buyers!
Wal-Mart: The Movie was well attended, and the discussion afterwards was something else again. Join us at our rally to end sweatshops this Saturday at 11:00 a.m.
Cinnamon Rolls made fresh! Don't forget your change to make a change and enjoy some special treats.
Juli and Hilary will be visitng us next week.
More ways to stay informed
Printed Newsletter: If you are interested in learning more about First UU, you can get our monthly newsletter, containing information about upcoming events as well as articles by the ministers and members. Come to First UU on Sunday morning, or e-mail the First UU office at office@FirstUUnewsletter.org to ask to receive the newsletter.
To submit information for publication, e-mail office@FirstUUnewsletter.org or put it in the Newsletter box at the Meeting House. The deadline is always the Friday before the second to last Sunday of the month.
E-mail Announcements: First UU is starting an e-mail announcement list. If you'd like to get more-or-less weekly announcements from First UU (with no discussion or junk mail), e-mail office@FirstUUnewsletter.org to add your name to the e-mail announcements list.
Anchor Test
this will be a plain url fus.org, while this will be a new enhanced one FUS. We also want this to work with mailto's, such as bob@roberts.org and
Bob, etc.
Copyright 2006, First Unitarian Universalist Church
Our Town, USA